Why choose glass packaging for your products?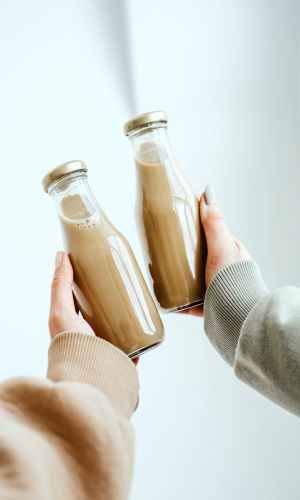 Hey there! Are you on the hunt for packaging that ticks both the quality and eco-friendly boxes? Well, you might want to consider glass packaging! It's got a ton of advantages that make it a great choice for businesses big and small. Glass packaging is durable, versatile, and sustainable, making it a top contender in the packaging game.
In this post, we'll dive into why glass packaging is the way to go for your products. Not only will it boost your brand's image, but it'll also help reduce your environmental impact. So, let's get into it and find out why glass is the perfect packaging solution for your biz.
1.Glass is versatile and customizable
One of the coolest things about glass packaging is that it's super versatile! You can use it to package all sorts of products, whether you're selling food and drinks or cosmetics and meds. So if you're a business that offers a range of different products across multiple industries, glass packaging could be the way to go. Plus, glass packaging comes in all sorts of shapes and sizes, so it's a cinch to find the perfect match for your specific product.
2. Glass is 100% recyclable
Another awesome thing about glass packaging is that it's eco-friendly! Glass is 100% recyclable, which means it can be reused again and again without losing its quality or purity. So if you're looking to cut down on your environmental footprint, glass packaging is a smart choice. By using glass packaging, you can do your part to reduce waste and help create a cleaner, greener world for all of us.
3.Glass is aesthetically pleasing
Have you ever noticed how glass just has this aesthetically pleasing that makes it so visually stunning? It's one of those materials that never goes out of style and always manages to look classy and timeless.
The best part is that glass can really help showcase your products in the most attractive way possible. You can even play around with the color or tint to give it a unique twist. And let's not forget about the crystal clear clarity that lets your customers see exactly what they're getting.
4. Glass preserves the freshness of your products
Glass packaging doesn't just look good, it's also super practical! Let me tell you why.First of all, glass is like a fortress when it comes to protecting your products. It's basically impermeable, which means that nothing can pass through it – not air, not water, not anything! This makes it a top choice for things like food and drinks that need to be kept safe from the outside world.
In fact, glass packaging is often associated with high-end products and luxury brands. So if you want to give your business that extra touch of exclusivity and refinement, glass is definitely the way to go.
Glass packaging can be customized in so many ways! You can add labels, etchings, and other designs to create a look that's totally unique and eye-catching. All in all, glass packaging is a win-win for both businesses and consumers. It looks amazing, it keeps your products safe and pure, and it can even help you elevate your brand image. What's not to love?
Shopping at Interwaters,
Alright,if you want packaging that's beautiful, functional, durable,and eco-friendly, then glass is your answer! And lucky for you, we happen to be one of the top glass packaging suppliers in Singapore.
At Interwaters, we've got a huge selection of glass packaging solutions to suit all kinds of needs. Whether you're after glass bottles,glass jars, vials, or something totally custom-made, we've got you covered. Our products are top-quality and designed to help you package your products in the most stylish way possible.
So what are you waiting for? Give glass packaging a shot and see how it can take your products to the next level. Trust us, you won't regret it!
Contact us today to learn more about our glass products and services!