Your Trusted Food Packaging Company in Singapore
Welcome to InterWaters, your premier packaging company in Singapore, dedicated to fulfilling all your food packaging needs. We take immense pride in being a reliable packaging supplier in Singapore, providing top-quality solutions tailored specifically for the food industry. As you embark on a journey to enhance your products' appeal, protect their freshness, and reinforce your brand, Interwaters is here to accompany you every step of the way.
Your Reliable Food Packaging Supplier in Singapore:
At Interwaters, we understand that the food industry demands the highest level of quality and safety in packaging solutions. As a reputable packaging company in Singapore, we go above and beyond to deliver packaging materials that not only meet but exceed your expectations.
1. Innovative and Customized Solutions:
When it comes to food packaging, one size does not fit all. Our dedicated team of experts works closely with you to understand your unique requirements and deliver tailored packaging solutions. From eco-friendly options to bespoke designs, we offer a wide array of choices, ensuring your food products stand out in the market.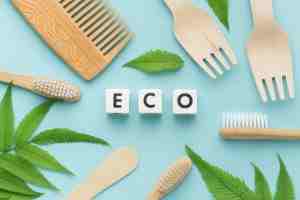 2. Uncompromising Quality:
As a leading food packaging supplier in Singapore, quality is at the core of everything we do. We source materials from trusted suppliers and employ stringent quality control measures to guarantee that your products remain fresh and safe throughout their shelf life.
3. Embracing Sustainability:
We believe in contributing to a greener future, and our commitment to sustainability reflects in our eco-friendly packaging options. By choosing InterWaters as your packaging partner, you align your brand with environmentally responsible practices, fostering a positive impact on the planet.
4. Compliance with Industry Standards:
Understanding the importance of food safety regulations, we ensure that all our packaging materials meet the highest industry standards. With Interwaters, you can rest assured that your products are packaged in materials that are safe for consumers and compliant with relevant regulations.
5. Reliable Timely Deliveries:
We understand that time is of the essence in the food industry. As your trusted packaging supplier in Singapore, we strive to deliver on-time, every time. Our efficient logistics ensure that your packaging needs are met promptly, enabling you to meet your production and distribution timelines.
6. Affordable Solutions:
Affordability and quality go hand in hand at Interwaters. We take pride in offering competitive pricing without compromising on the excellence of our products. With us, you get the best value for your investment in food packaging.
Conclusion:
When it comes to food packaging needs in Singapore, Interwaters stands tall as a reliable and innovative partner. As a leading packaging company in Singapore, we take pride in our role as your dedicated food packaging supplier, committed to delivering top-notch, customized, and sustainable solutions. Join hands with Interwaters to elevate your brand, protect your products, and delight your customers with our exceptional food packaging offerings. Let us be your trusted companion on this exciting journey towards success in the dynamic world of the food industry.